Description
THE ULTIMATE DOOR FOR EVERY CHICKEN KEEPER

Turn your chicken coop into a safe zone with this  Automatic Poultry Farm Chicken Coop House Door. It only takes one accident for your chicken to go missing. Keep your chicken safe from predators with this Automatic Chicken coop door.
This  Automatic Chicken House Door guarantees protection and safety while keeping your chickens where they belong. Made with waterproof function, a sturdy and durable design, light sensors for day and night, adaptable battery types that can work under any condition, and a simple interface, the Smart Chicken Coop Door may just be the thing you need.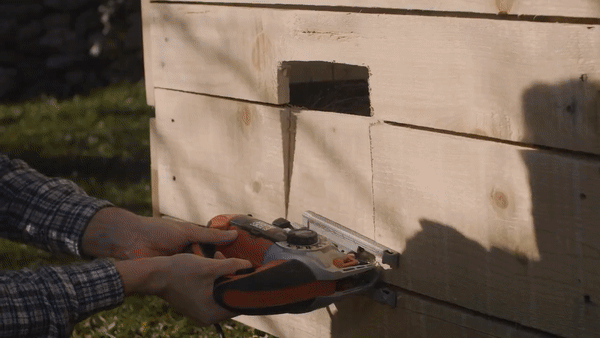 Benefits



✅ 

Easy Installation – This Poultry Farm Chicken House Door is easy to assemble 
✅ Withstands high and low temperatures – The automatic chicken coop door endures high and low temperatures, and so does the battery. Because the battery is in a waterproof casing, it can be outside in cold or warm weather, and it will run for a year.
✅ Hands-Free Technology – The doors work by themselves using light-sensing technology, so they go up with the morning light and down when there is no light around. The intuitive design lets your chickens have the best outdoor time and most of the night's sleep when behind safe doors.


Features: 
Battery-Powered: The product requires 3 AA batteries and can be used in any environment 

Easy-to-use program buttons that turn on automatically in the morning and turn off at night 

Batteries are stored in a waterproof case and can be placed in the rain, cold, storm, or extremely warm weather.

High-quality materials 

Sturdy and durable design 

Automatic light sensors 

Simple to use interface

Specification
 Material: Plastic 
 Size: 35x24x3.7cm (13.8×9.45in)
 Batteries Required: 3 AA batteries (Not Included)
Package Includes
 1x Battery Operated Chicken Coop Door (Battery NOT included)